Partners
S.W.I.S Advantage

The S.W.I.S Group is an aspiring multi-facet global company based out of Australia with the primary focus on procurement and supply of raw materials and commodities to international markets, strategic undertaking of international investment and trading opportunities, and development of commercial and residential properties.
Through diversification of business activities, S.W.I.S Group strives to deliver commercially viable and cost-effective solutions that benefit their partners and clientele during favorable and adverse market conditions.
Find out more on SWIS Advantage at www.swisadvantage.com
NL HUB

NL HUB is a strategic advisory company with an aim to mitigate your trade risk in the Netherlands and help to develop your market entry strategy. NL HUB provides all the necessary services that any company looking to do business in the Netherlands might require such as: market analysis; market entry strategy; partner search and business plan. They also assist in Exporting, Licensing and Joint Ventures.
Learn more about their services at www.nlhub.nl
PRO GOLF GROUP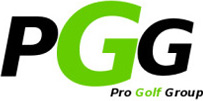 Pro Golf Group is a company specialized in Business Development for companies operating in the golf industry. They help foreign businesses to establish themselves on the French speaking golf markets. Their main objective is to bring to the market innovative products to help golf courses modernize in order to be more attractive and perform economically.
They would love to have the opportunity to explain you how Pro Golf Group could be a great asset for your international development.
In the meantime you can find more about us by visiting their website www.en.progolfgroup.fr