Opportunities
Liqmet PTY LTD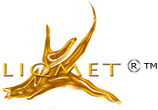 Location NSW, Australia
Company Profile
Liqmet (www.liqmet.com) is a worldwide metal paint manufacturer who specializes in a large variety of environmentally-friendly metal coatings for use on MDF, timber, plastics, ceramic, concrete, fibreglass and other substrates. The range includes twelve standard metals: Aluminum, Brass, Copper, Bronze, Iron, Zinc, "Gold', Pewter, "Platinum", Rose Alloy, Smoked Chrome and Dark Bronze in two different viscosities: "Ready to spray" and "Ready to brush".
Your Specific Opportunity
Liqmet has established the following business proposals:
1. Implementation of Liqmet technology into existing businesses. It should provide dramatic upgrade of a production range and move your business to the top market level. The businesses could be:
Kitchen manufacturing
Sign manufacturing
Furniture manufacturing
Bath manufacturing
Corporate gifts
Garden sculptures/furniture
Doors manufacturing
Shop fitters, show stand fitters/manufacturers
Motor bike painters
Flooring
Musical instruments
2.  New business set up in the above-mentioned areas.
3.  Liqmet are offering to be our representative or exclusive representative in available areas. We are proposing an attractive product discount package to businesses expressing their interest in becoming an officially licensed distributor of Liqmet.
Solar Dryers Australia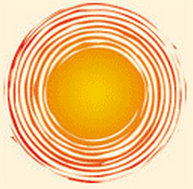 Location NSW, Australia
Company Profile
Solar Dryers Australia is a completely Australian owned and operated company with a major environmental focus. We are constantly looking to adapt our drying technologies to other industries and applications. The company's directors are Roger Burke and Alan Bishop. The company originated as Rose Gum Timbers, a producer of hardwood furniture timber, using initially pure solar kilns for the drying process. As the timber business grew we kept developing the kilns and eventually sold around twenty solar heated container kilns in the late nineties.
Solar Dryers Australia is now an independent company, but still conducts all its research and manufacture in conjunction with Rose Gum Timbers at their east coast drying operation in Bellingen.
Solar Dry Kilns
Solar Dryers Australia (SDA) is the leading manufacturer of Solar Timber Drying Kilns in Australia and probably the world.
These kilns supersede the greenhouse type of solar kiln popular with smaller operators.
Overnight heat loss in greenhouse type kilns is a major inefficiency due to the lack of insulation.
SDA solar kilns are a unique award winning design which uses solar hot water collectors to capture the suns energy and deliver it to a fully insulated kiln chamber via a heat exchanger.
The water is then recycled to the collectors for reheating and there is a gas water heater in the system to maintain temperature when solar is not available.
The solar heated air is circulated through the timber in a similar manner as a conventional kiln by fans which use mains electricity.
This system can save up to 80% of heating cost compared to a conventional gas heated kiln.
The range of standard kilns include 10m3, 20m3, 30m3, 50m3, 75m3 & 100m3 kilns can also be custom designed to suit clients requirements.
Ideal business partner: Any local company that wishes to purchase our solar timber drying kilns.
If you're interested, please contact here.
OptiGolf International Pty Ltd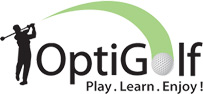 Location (Country & State): Queensland, Australia
Organisation profile:
For almost 20 years, Queensland (Australia) based OptiGolf International has delivered high quality, realistic and reliable golf simulators to more than 15 countries around the globe. OptiGolf offers its range of customers complete and tailored solutions for practicing and playing golf, as well as great packages for full indoor golf & entertainment venues.
The company has set itself apart from other manufacturers by establishing its own indoor golf & entertainment venues in the United States. Furthermore, by designing, manufacturing and testing its robust & advanced simulators in Queensland for the most realistic game of golf possible, as well as offering clients specialised support, OptiGolf is a market leader.
Specific commercial opportunity:
Optigolf's renowned golf simulator boasts unprecedented reliability; ball-flight tracking with no missed shots; free ball location (no hitting mat sensors); and an in-house developed, natural-feel hitting mat. Accompanied by its True Putting feature (Real Putting Up to 20 Feet on a Sloping Floor) and the latest Golf Course software, OptiGolf 2013 provides a realistic, fun and social game, regardless of the weather or time of day.
The golf simulator is the product within a product, not the main product. OptiGolf is seeking to export the whole indoor golf & entertainment concept utilising OptiGolf simulators (as used in other successful venues), a Sports Bar type layout with large HD screens for the latest in Sports and a fully licensed bar, some supporting food service, and the ability to cater for corporate and private events. This concept has the ability to tap into a vast resource of niche markets as well as the higher revenue streams over a traditional indoor golf centre. OptiGolf has key knowledge and experience in this field and is currently expanding its own venues as a result. www.optigolfcenters.com
Ideal local business partner:
OptiGolf is seeking a local investor/owner-operator to establish OptiGolf type venue under a license arrangement (minimum 6 simulators, bar & lounge area) in India and other markets who will either be hands on with the business themselves, or has the capability to put a management team in place to run the venue. OptiGolf is prepared to offer a lower cost entry into the business (via reduced cost of simulators and included business support) and a lower cost license fee arrangement in exchange for a committed and professional local representative in India to get the first venue up and running under the OptiGolf banner. Minimum investment level is USD 150,000.
Time frame:
If you're interested, please contact here.