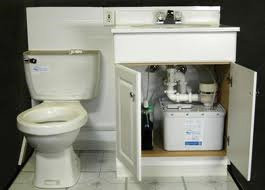 Last week a water mains pipe coming into my house burst open and we had to make do with lesser water while the problem was being attended to. Our water management skills in Indian summer were tested to the hilt. Most Indian urban homes do not receive 24 hour running water supply from the City Councils. Residents are forced to collect and save the supply water in overhead (or underground) tanks and ration the usage through the day. The quality of water supplied is far from being potable pushing the users to install water purification devices. Lastly, almost no Indian house recycles its water discharge at an individual level. The result: there's all round chronic shortage of urban water supply.
These are opportunities for the alert entrepreneur. A close study on the supply side reveals that there are issues with old and decaying water asset infrastructure – pipes, tanks, pumps et al. While there are a zillion suppliers for pipes, pumps and allied equipment in India, there aren't too many world class service providers for repair, rehabilitation and resurrection of pipes. This in itself represents a colossal opportunity for pipe inspection and rehabilitation technology providers. Imagine this – New Delhi has a network of about 11,350 km of water supply mains, of which, a significant portion is as old as 40-50 years and prone to leakages. Add to that smaller diameters pipes that carry water into our homes, hotels, hospitals and malls and bring out brown water and sewage from these buildings. The total pipe length is near incalculable.
Opportunities on the discharge side: there are technologies globally available that can collect grey water discharge from individual units or houses and put them back in circulation post filtration. Depending on individual needs and sensitivities the recycled water could be used for potable reasons or just simply washing and cleaning purposes. And all this without the discharge water leaving the boundaries of your home.
I have known countries with harsh climate and huge intercity distances like Australia to rely on such simple, logical and effective technologies. While, at a corporate level, water conservation and recycling awareness are gaining precedence every day, the same cannot be said about private homes and small communities.
Call to action: If you believe that your organisation has a cutting edge, optimum cost, maintenance free technology or product that could address India's water supply or recycling gaps "at the ground level" – there are about 250 million homes waiting to hear from you!!!!